Virtual Accounting Services
Get Help With Your Books And Get Your Focus Back On Growing Your Business.
---
Virtual Bookkeeping
Keeping a clean and orderly record book is one of the most important tasks for any business. Tracking receipts, noting accounts payable and accounts received, logging employee reimbursements, taking care of quarterly tax returns – all of these are just a few of the things a bookkeeper is responsible for.
---
Data Entry
Your bank, credit cards, payments, deposits, invoices, bills and much more data needs to be entered into your books, it just doesn't need to be entered by YOU.  Have your accounting virtual assistant enter these for you while you stay focused on growing the business.
Schedule
you create the schedule for our dedicated bookkeeping virtual assistant. They only clock-in while actively working on your tasks and then clock-out when complete. Couple that effecency with The TaskBullet Bucket System and you have a match made in efficiency heaven!
Reconciliation
Reconciliation is a breeze... (WHEN SOMEONE ElSE DOES IT!) If you are human you will slip up at least once in between reconciliations and finding that one transaction can be a nightmare. Let your accounting virtual assistant do this for you and avoid the nightmares.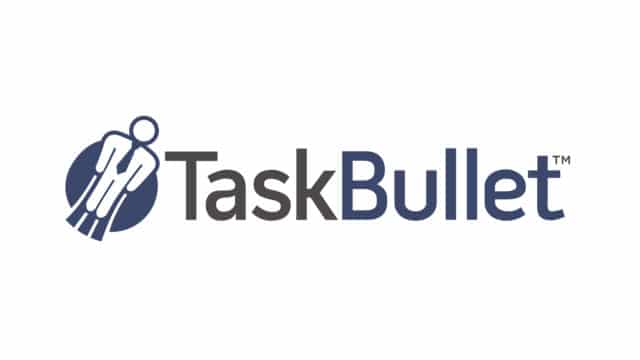 Virtual Bookkeeper Tasks:
When you hire a virtual bookkeeping assistant she can:
Enter transactions

Ensure bank records are complete and accurate

Pay employees and contractors

Note employee reimbursements

Help prepare your quarterly or annual taxes

Run reports on spending patterns

QuickBooks Certified ProAdvisor
If you need help with accounting or bookkeeping in your business, a virtual bookkeeping assistant may be the perfect solution.
Are you currently wearing the hat of bookkeeper for your business in addition to twenty other hats?
If you're shaking your head yes, don't worry, this is very common for small businesses. Unfortunately, when you're responsible for so many things, it can be easy for bookkeeping tasks to pile up and for mistakes to happen.  The good news is by hiring a virtual bookkeeping service you can ensure nothing slips through the cracks ever again.