Ready. Aim. Hire.
There's no better Virtual Assistant, than a TaskBullet Virtual Assistant.
Delegating is essential for your company's growth. Nobody makes the process easier than TaskBullet.
Stop wasting your time with day-to-day tasks and start delegating them virtually. Find out what hundreds of other forward-thinking business owners already know—TaskBullet Virtual Assistants are the best in the industry. Period.
No Hidden Fees
Pay only for the hours. No membership fees. No other stupid fees.
Cancel anytime
We believe in flexibility. You have the power to cancel anytime by simply not purchasing additional hours. You're never locked in.
100% money-back guarantee
Our clients love our skilled VAs, our fast response times and our efficient Bucket System. But if for whatever reason we're not wowing you, we'll refund your unused hours. 
More free time, better margins—there's no better way to maximize your efficiency than by hiring a TaskBullet Virtual Assistant.
Focus more on what matters more. Let our highly-capable Virtual Assistants take care of your time-consuming repetitive tasks.
We've developed and refined a surprisingly simple yet highly effective delegation system. (One missing the hidden fees and contracts you might find elsewhere.)
Start streamlining your operations now.
Our TaskBullet Virtual Assistants regularly impress business owners in multiple areas. Here are a few areas where they can make a significant impact for you.
Customer Service
TaskBullet Virtual Assistants are thoroughly trained to provide superior customer service. Let them dazzle your customers while you focus more on the bigger picture.
Real Estate
Trust your TaskBullet Virtual Assistant to manage your calendar, maintain your listings, schedule your meetings and more.
Admin Support
Imagine not having to concern yourself with day-to-day repetitive tasks and admin duties. TaskBullet Virtual Assistants are highly responsive and put exceptional effort into completing every task.
Data Entry
Streamline in no time. Simple (yet necessary) tasks like updating medical records, inputting sales leads and logging billing info can easily be delegated to your TaskBullet Virtual Assistant.
Don't be left behind.
Go virtual—we'll take you there.
The working world is rapidly changing. Now is the time to adapt and take advantage of all the tasks that can be done virtually. At TaskBullet, we're experts at making businesses like yours run more efficiently by allowing you to easily delegate routine tasks like data mining, cold calling, and comparable sales.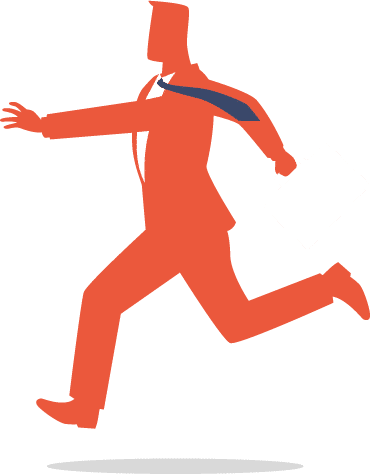 TaskBullet Virtual Assistants are in demand for a reason.
A Virtual Assistant is someone who can perform certain tasks virtually. But not all Virtual Assistants are the same. TaskBullet Virtual Assistants are the most capable in the industry.
When you hire a TaskBullet Virtual Assistant, rest assured you are getting someone who is well-trained and highly motivated to succeed.
Our Virtual Assistants have excellent soft skills and plenty of experience at performing tasks virtually. You can trust them to quickly step into your system and complete your tasks as you need them done. We only hire the best talent—and you only get their best effort.