Have you ever wished for more hours in the day just to help you get through your workload? Most of us have been there. This kind of thinking leads to stress and general unhappiness.
To give yourself a little breathing room you might want to hire a VA. Your virtual assistant can help you respond to emails, provide customer support, conduct small marketing tasks and more!
If it sounds like a VA could help you, consider these five tips to make the hiring process go smoothly:
1.  Write Down a List of Qualifications
Before you begin searching for a virtual assistant you should write down a job description complete with a list of qualifications.
Approach the hiring of a virtual assistant the same way you would for any other position.
hiring qualification
Consider the qualities that you absolutely need your VA to possesses and write them down in one list. Then make a separate list of the qualities that would be nice to have. Your goal is to find a virtual assistant that meets as many qualities on both lists as possible.
Be sure to consider things like which time zone the virtual assistant is in, which language(s) she or he is fluent in and which software programs he or she is proficient using.
2.  Do a Thorough Evaluation
Before hiring a virtual assistant you should vet each candidate to ensure he or she meets all of your qualifications and has a strong reputation for being reliable.
Ask your candidates to send you references just like you would when hiring a full-time employee. Review the resumes of each candidate and do a quick search online to see if anything questionable comes up.
During the interview process, you should discuss what your expectations are and what the candidate's expectations are. Make sure the two are compatible.
time zones for VA work
For example, if your virtual assistant lives in a different time zone but you need work to be completed during your normal business hours, you should make that very clear.
Putting your expectations on the table will prevent many headaches down the line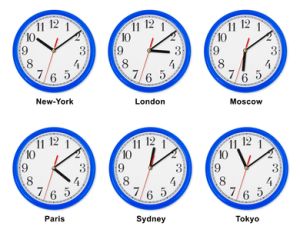 Once you find a suitable candidate and your job offer is accepted you should be prepared to train your new virtual assistant. He or she will need to understand the background of your company and guidelines for completing the work.
You or another employee should be available to answer questions early on and to provide a lot of help.
The type of training you provide a virtual assistant should be suitably comparable to that of which you would give any new employee.
5. Consider Using a Virtual Assistant Company

If you don't have the time to go through the process of hiring a virtual assistant (VA) individually, consider using am an agency with a team of VAs (TaskBullet).
An agency will vet candidates for you ensuring that your virtual assistant meets all of your qualifications.
Here is how it works with TaskBullet:
With an agency like TaskBullet, you also get the added benefit of working with a US consultant who will help maintain the relationship between you and your virtual assistant to ensure success.